Mission:
The mission of the Literacy Council is to provide free instruction, through trained volunteer tutors, for citizens in Union County who lack the skills of basic reading, writing, and mathematics, computer technology, and English as a second language.
History:
The Literacy Council of Union County was formed initially in 1986.  Due to a lack of funding in 2009, the Council was dissolved.  It was re-established in 2010 through a partnership between South Arkansas Community College and El Dorado Connections.  In 2013, the Literacy Council was reassigned to the governance of the South Arkansas Regional Health Center Board and is managed by the staff of El Dorado Connections.  The part-time staff includes Dara Stanfill, Director; Carolyn Wilson, Literacy Facilitator; and Cheryl Splawn, Administrative Assistant.
Need:
The American Fact Finder of the U.S. Census 2010 states that in Union County:
26% of the adults over the age of 18 years do not have a high school diploma
6% of those adults have an education below the ninth grade.
42% of literacy students are between the ages of 25 and 44.
The goal of the Literacy Council is to reach as many of these individuals as possible, and in turn impact not only them but also their families.
Services/Programs
Reading/ESL: one on one tutoring for individuals needing help with learning to read or read better.
Workforce training:  helping individuals fill out job applications, write resumes, and providing tips for successful job interviews.
Health Literacy classes:  helping individuals navigate the waters of talking with their doctor and getting up to date health information.
Driver's License Exam:  tutoring individuals over 18 in passing the Arkansas driver's license exam.
Computer Literacy:  offering basic computer classes as needed to the community.
Volunteer
Volunteers will need to attend one training session and are encouraged to shadow another tutor and student.
Call 864-7081 to volunteer or for more information!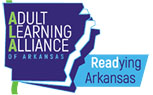 Visit the Adult Learning Alliance website.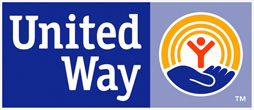 The Literacy Council is a Union County United Way Agency.